Building
trust

network
of
SOULS
Ensoul is a DAO-oriented SBT issue and management tool that provides flexible access management solutions, which can be used for management autonomy of DAO members' reputation, roles, and permissions.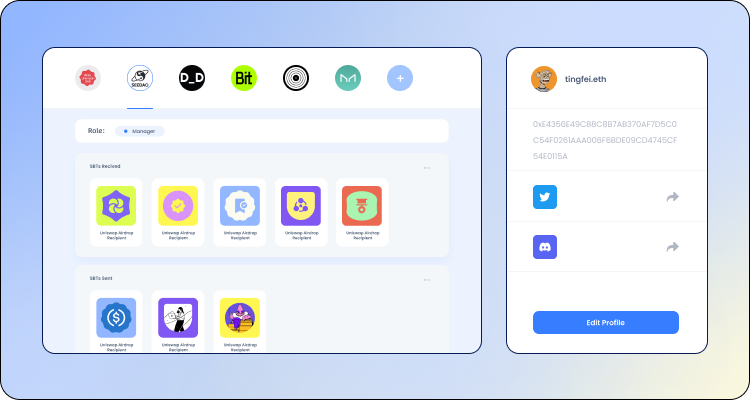 Independent
SBT contract
Your organization will enjoy the fullest ownership.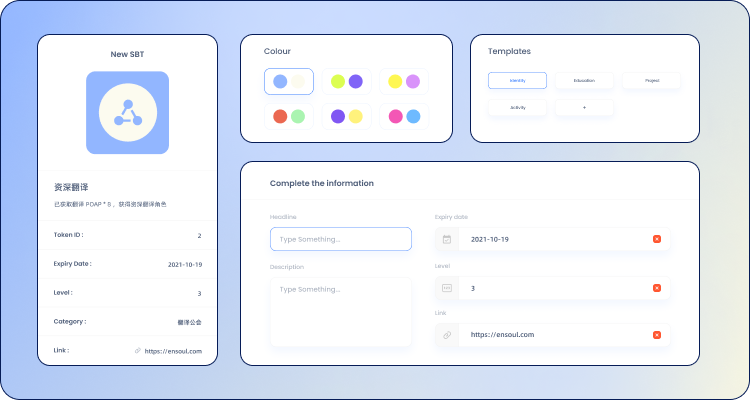 SBT
Template
Identity, Education, Project... Various SBT
templates to choose from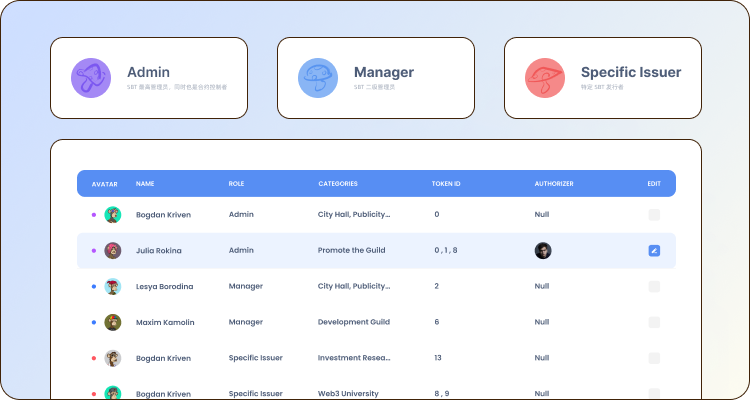 Multi-layer
access system
SubDAO or Guild? Ensoul can meet the needs of
complex organizational forms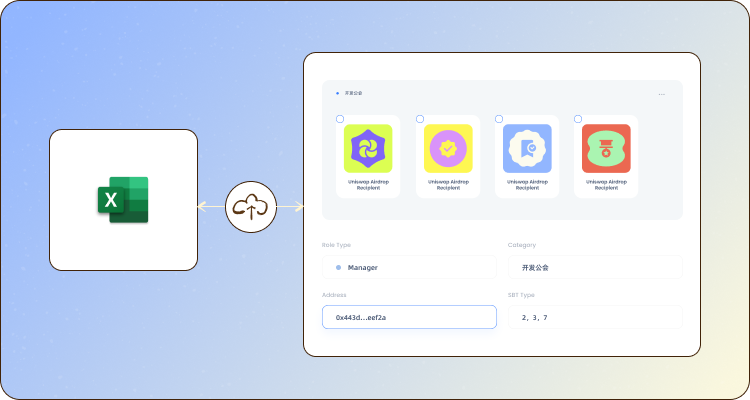 Bulk

release

Support excel file upload, allowing SBT to reach
members as quickly as possible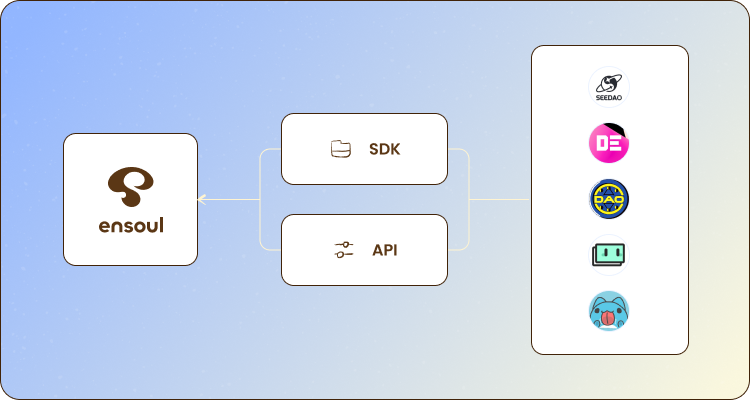 OPEN
SDK

and

API

Build more interesting features with Ensoul SDK
Trusted by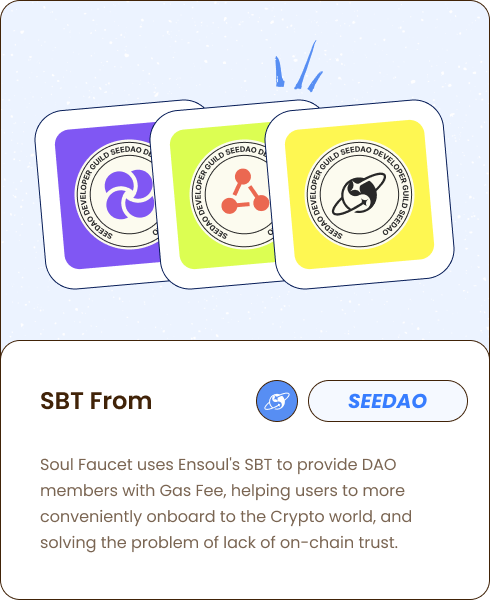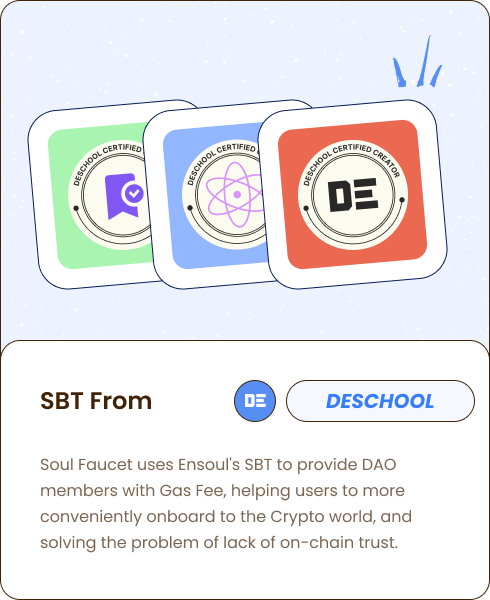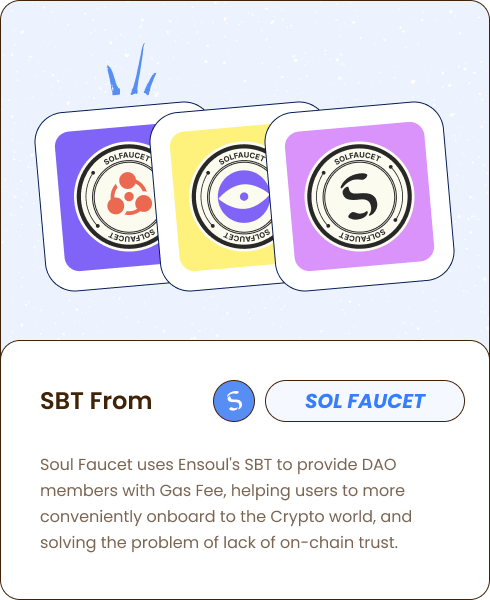 What is SBTs?

SBTs are non-transferable tokens suitable for tokenizing on-chain identity, experience, reputation, etc.
On which chain Ensoul is deployed?

Currently Ensoul supports polygon network, and more chains will be supported in the future.
Can the SBT issued by Ensoul be destroyed?

Yes, but only by holders of SBT.
What should I do if my wallet is stolen?

Ensoul will support smart contract wallets like Unipass to support social recovery.
Ⓒ ensoul. 2023 All Rights Reserved